THE OBJECTIVE
The goal for CareerAddict was to develop a leading online career resource. Since it's launched, this extensive platform has grown beyond a traditional blog and now includes a range of different services, including CV writing and CV templates.
SERVICES
Logo Design & Brand Creation
CMS & Web Development
Development of Publishing Tools
Content Creation & Strategy
Landing Pages & eCommerce
Social Media Management
Video Creation & Animation
Email Design & Marketing
BRAND CREATION
To ensure the success of the career platform, the blog needed a captivating presence. So, after some internal brainstorming, the unique CareerAddict brand was formed. The playful content and creative design became a strong selling force. And since its creation, the branding has evolved and adapted to new styles to attract a wider audience across all digital platforms.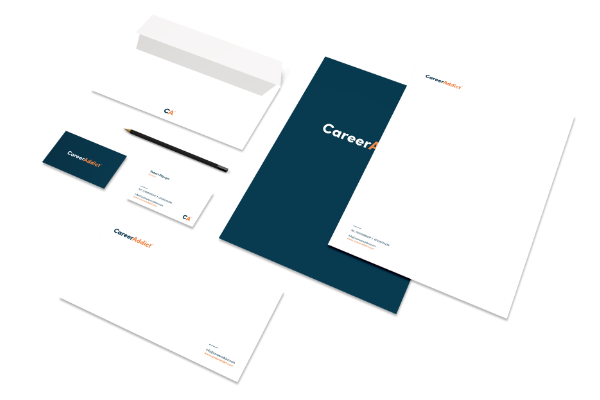 CMS & WEB DEVELOPMENT
We were tasked with building a custom CMS and highly advanced publisher platform. CareerAddict was strategically assembled to accommodate a wealth of information that would be served to readers hastily. Using only the best hardware and following best coding practices, the website is readily accessible to the masses. The mobile-first and responsive design we use ensures the website accommodates readers of all devices.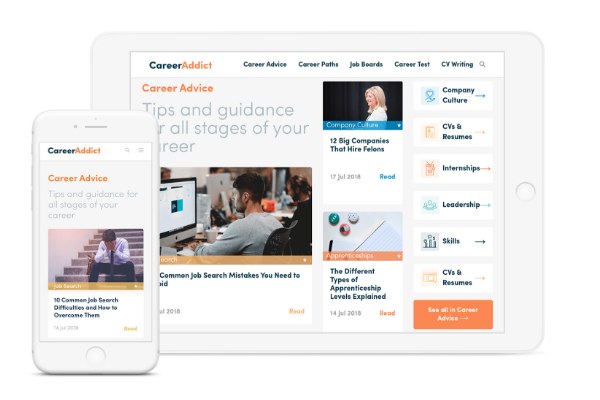 PUBLISHING TOOLS
The CMS behind the website exterior possesses a powerful article submission module that allows for in-house and 3rd parties to submit articles, as well as an editor's segment that allows for easy review and scheduling of content. The platform has a full host of common publisher functions, catering for the management of; tags, comments, titles, featured content, images, authors, users, categories, remuneration, META tags and more.
CONTENT STRATEGY
Our content team built a comprehensive strategy based on searcher intent and data that would allow CareerAddict to deliver valuable information to a career-enthused audience. By following the best SEO practices, and through extensive and ongoing keyword research, our content team create viable articles that attract the right audience. The website has seen substantial annual organic traffic, doubling in size each year.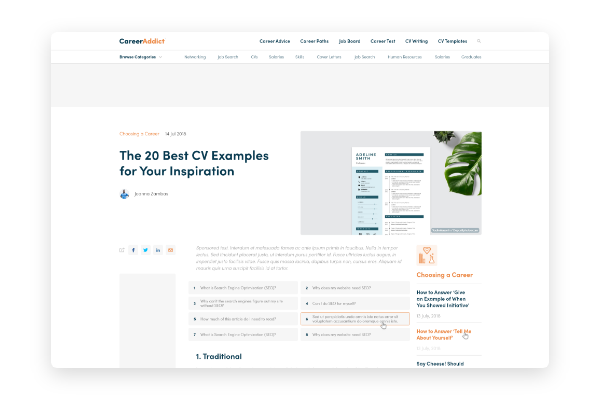 BANNER ADS
CareerAddict has required a host of different banner advertisements to promote new functionality, product launches and funnel users to designated web pages. All banners were monitored for performance, while split-testing has been used to improve click-through rates. A selection of banner designs were also created to help the platform promote itself on social media channels using SMM.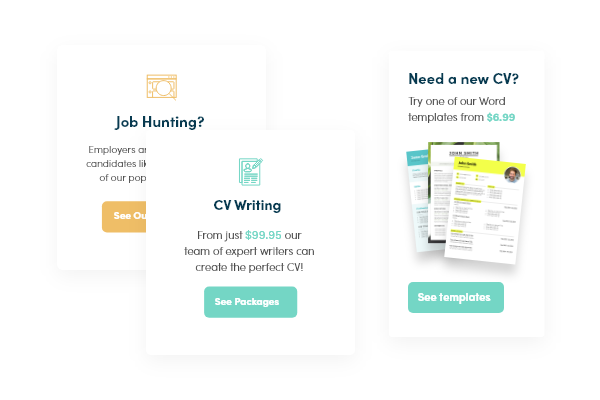 Digital Product Development
Our design team came up with an aesthetically pleasing design that would not only clearly display the CV Writing service on offer but also the packages available. The landing page is structured according to all the best digital practices so that the visitor can easily find any necessary information to make a buying decision. The landing page navigates directly to a convenient payment page which was integrated by our development team.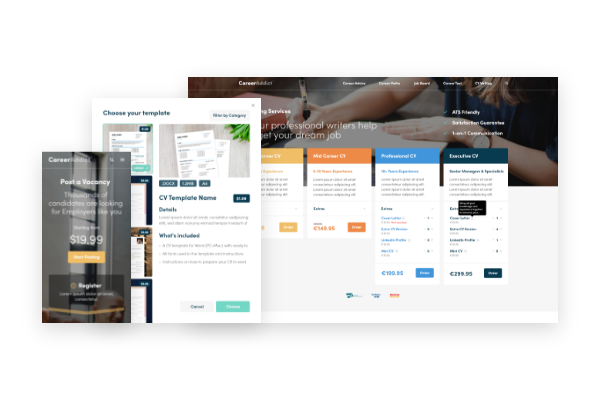 SOCIAL MEDIA MANAGEMENT
To grow the brand and increase engagement, a strong social media presence was essential. We set out by focusing on the platforms that would attract CareerAddict's target audience and embarked on a tailored strategy. This included unique graphics, custom-made animated videos and tailored posts all delivered in a friendly and relatable tone.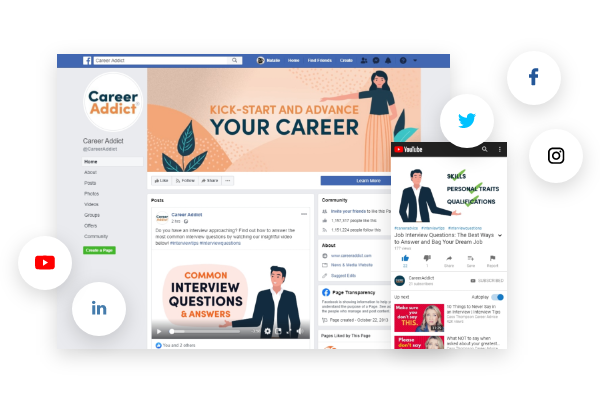 EMAIL MARKETING
To reach out and engage with the platform's subscribers, we designed a user-friendly newsletter to get readers to return to the website. We have also created a whole host of promotional mails for CareerAddict to entice their subscribers on product offerings and launches. All our emails were coded with all the major email clients in mind and are accessible on all devices.