THE OBJECTIVE
Our team was tasked with helping the Columbia Restaurants chain to design, build and launch an online catalogue for their new confectionery product range. The goal was to develop a cute and delicious website that would act as a product showcase, bringing the deliciousness out of their range of sweets and cakes.
SERVICES
Responsive Web Design
Product Management
Content Management
Responsive Web Design
With the quest being to achieve a cute and delicious design, it made for a fun yet challenging project for the DQ Media team. Through using moving images, funky animations, carousels, slideshows and CSS effects, we managed to deliver a playful theme that was also optimised and compatible with popular browsers and devices. We also incorporated the client's colour scheme and brand guidelines into the design for a completely custom look and feel.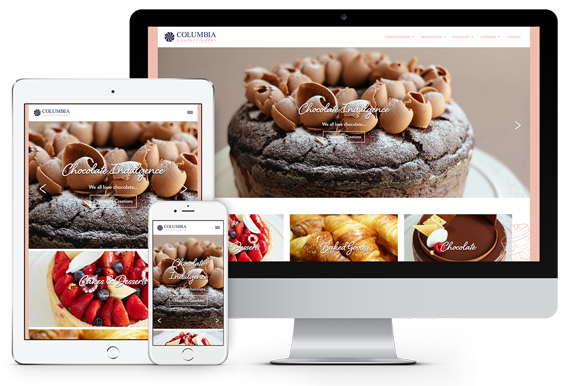 Content Management
The effective management of content is an integral part of any website, but more so when dealing with lots of products. We needed to allow for the site administrator to effectively manage the display of menus and content across the website. Using our custom-built content management system, we provided direct and easy access to all the text, images, tags and other content elements so the client can manage the website effortlessly.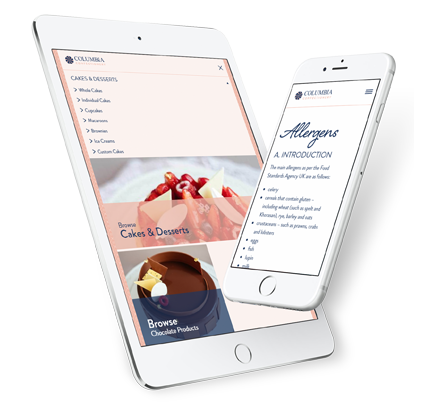 Product Management
Columbia Confectionery needed a very flexible but controllable layout for displaying their product range, where they could adjust the visibility of seasonal products and sections. We built a variety of functions such as site-wide product featuring, product availability assignment and centralised product tagging for easier organisation. Each product also has its own image gallery, assigning of tags, product description and related products.