THE OBJECTIVE
DQ Media was tasked with creating a new and improved parent website for the prestigious Columbia Restaurants chain, built under the remit of providing a modern, user-friendly experience that was stylized according to Columbia's brand guidelines. From a technical point of view, we were also required to develop a centralized reservation system, as well as a careers section, a news area and the ability to purchase gift cards.
SERVICES
Responsive Web Design
Payment Integration
Reservations System Development
Job Vacancy Listing
Responsive Web Design
After gaining a thorough understanding of the client's requirements, we worked in unison to create a modern, attractive and fully responsive website. The custom design incorporated Columbia's brand colours, and was created with the user-in-mind throughout every step; after undertaking a series of cross-browser testing sessions, and having our development team perfect the front-end visuals, the client was very happy with the final result.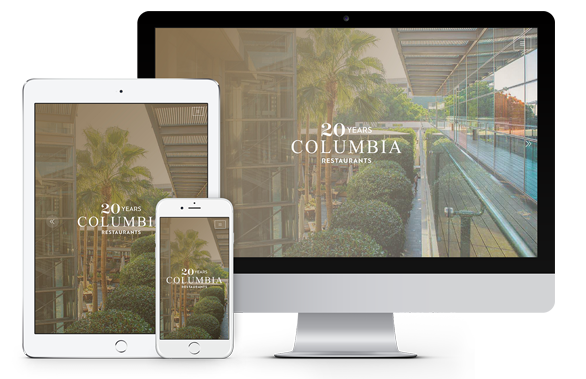 Payment Integration
We designed and built a customised landing page enabling customers to purchase a Columbia Restaurants 'Gift Card', and then integrated it with the online payment system; the establishment of this connection means that the relevant data can be sent and received accordingly, allowing the merchant to accept credit card orders. Once a successful order is placed, both the merchant and the customer are then informed through email notifications.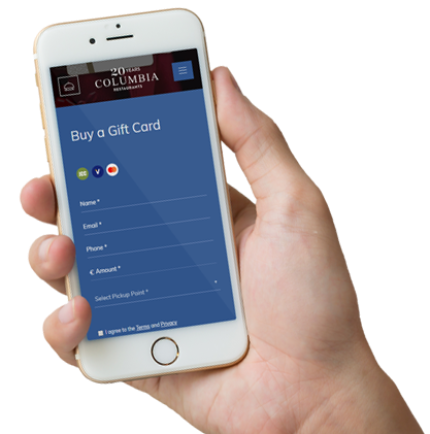 Job Vacancy Listing
To help Columbia Restaurants list and display their employment vacancies, we also created an easy to use careers section. Potential job candidates have the ability to upload and send their CV, as well as apply for any open vacancies that are listed on the website. These vacancies are automatically organized within the careers area, and are categorized by restaurant to keep it as user-friendly as possible for visitors.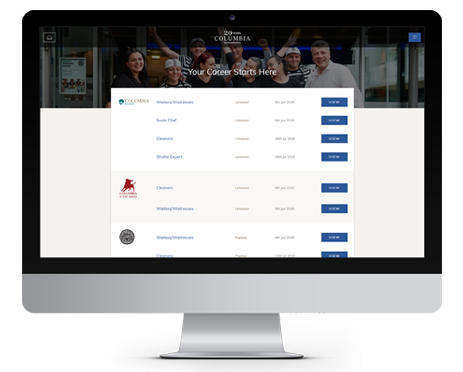 Reservations System
After consultation, the idea was for staff members to be able to easily view and access reservation requests from their customers; therefore, we set up a system which can stream all bookings – from every restaurant – into one manageable and centralized place. The reservations system automatically triggers notifications to the respective restaurants, as well as confirmation to the hungry users booking a table.