THE OBJECTIVE
The DQ Media team's goal with Starting Business was to assist the company with adapting their brand for an ever-changing digital landscape. Starting Business also tasked us with the creation and sending of their weekly newsletters and the creation of several banner ads.
SERVICES
Logo Redesign
Corporate Identity
Newsletter Creation & Sending
Banner Ad Creation
LOGO REDESIGN
The original Starting Business logo was already a great representation of the brand itself; however, the Starting Business team was having difficulty using the existing logo across the digital landscape. This is where the design team stepped in and made the changes that would help the logo to be more web friendly.
CORPORATE IDENTITY
After the completion of the redesign of the logo, we had to create a corporate identity kit that would be sent to all of their clients with their relevant order. Our designs had to represent the professionalism of the organisation and the brand requirements provided. The kit included the company folder, business cards, letter head and the 'with compliments' card.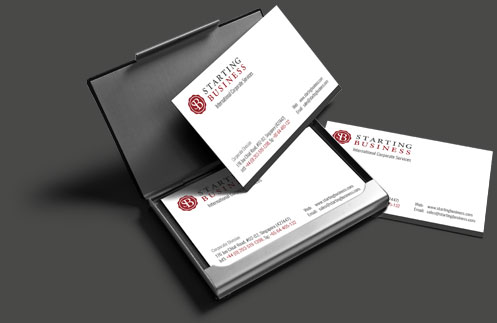 NEWSLETTER
Starting Business also approached us to help them with their newsletters. We are responsible for the ongoing creation of their weekly newsletters, based on the content that they provide us. This includes both the graphic design work for the imagery used on the emails, as well as the coding. In addition to this, we are also responsible for managing their email list and sending their weekly newsletter and promotions.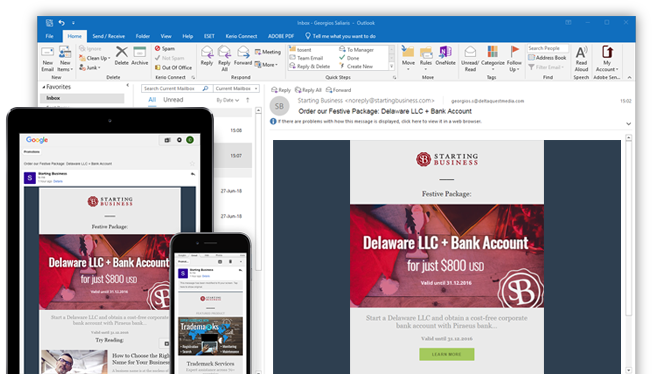 BANNER ADS
Starting Business has a massive range of products and services, and also run some great special offers. Our design team was tasked with creating multiple sets of banners in order to promote these products and special offers. Banners were provided in a full range of common sizes and were optimised for web usage.